Classical & Contemporary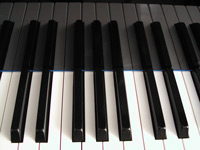 Cecilia Pillado is a professionally experienced piano soloist in concerts with symphonic orchestras, as well as a soloist for:
Piano Recitals
Chamber Music
Please refer to repertoire.
Contemporary: Program with Own Compositions, Tango Arrangements, New Classical, Jazz-Classical-Crossover, Solo and with other musicians.
Tango & Co.
Cecilia Pillado commands a solid repertoire of varied and numerous Argentine piano composers, enough to develop a cycle.
She is also an impressive performer of a lengthy repertoire of traditional and popular Argentine tango music.
Both repertoires are suitable for concert halls or for smaller, less conventional venues, as well as for private events and celebrations.
The recital can be enhanced with dancers, singers or added musical instruments such as violin and bandoneón (a typical Argentine accordion).


Music & recitation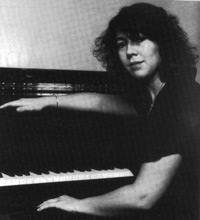 In a joint effort with other actors, a dramatic show can be developed to include the recitation of poetry, other literary texts, or the history of tango, accompanied by piano.